First new Gwernyfed primary school now open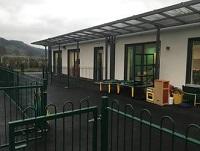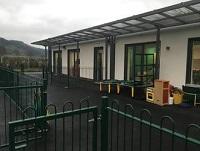 The first of five new schools in the Gwernyfed catchment area has opened its doors this morning! Staff and pupils at Archdeacon Griffiths Church in Wales School, Llyswen have moved into their brand new building after months of construction work.
The school forms part of the £23m Powys 21st Century Schools Programme which is jointly funded by Welsh Government and Powys County Council (with some Church in Wales funding).
The new 150 place primary school has replaced the old building which was in a poor condition and will now be demolished to make room for more outdoor space.
A formal opening ceremony will be held later this year.