Children' Services Improvement Plan update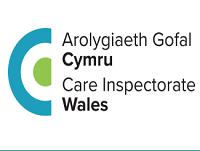 17th January 2018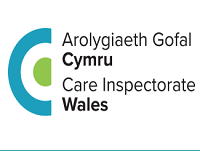 Powys County Council has submitted an Improvement Plan in response to recommendations in a Children's Services report produced by inspectors.

The county council fully accepted the findings of the report by Care Inspectorate Wales (formerly the Care and Social Services Inspectorate Wales) in October and a subsequent warning notice from the Welsh Government. In response to the findings, the council produced an improvement plan, within the 90-day timescale.
It was designed as a comprehensive response to the recommendations in the report and appropriate to the scale of challenge faced by the council. It includes the establishment of an Improvement Board, appointment of a Director of Social Services and Head of Children's Services and launch of a wide-ranging recruitment campaign for social workers and other staff.

Huw Irranca-Davies, Minister for Children and Social Care, today issued a Written Statement, updating the National Assembly for Wales. He noted that the Council has complied with the actions set out in the Warning Notice. In his view, through the improvement plan, the Council had set out its strategic commitment to improving services for the safety and protection of children in Powys. However, he judged that further work is required to clearly articulate the plan's medium to long term approach towards continuous improvement.

The Minister referred to a 3-day monitoring exercise undertaken by CSSIW in December. The findings from CSSIW's visit showed early signs of improvement, with some evidence of improved practice and many areas where new arrangements, including some aspects of operational practice, had been put in place but were yet to become fully embedded.
CSSIW has since written to Powys County Council, highlighting areas in need of further attention and requesting they are incorporated into the updated Improvement Plan. Although pleased that improvements are being made, the Minister expressed his determination to maintain close oversight of Powys Children's Services by issuing a refreshed Warning Notice which sets out updated actions.

Powys County Council's Leader, Cllr Rosemarie Harris said: "The improvement plan forms the basis of a three-year programme of change. Our goal is to move Powys from its current position to one of real strength and exemplary performance. We realise this will require considerable effort and we are realistic about the challenge ahead.

"It will take time and resources to reshape Children's Services and this programme will be reflected in our second improvement plan, which will be submitted to inspectors on February 7.

"We accept the Minister for Children and Social Care's written statement and are grateful to him and his officials for the support shown to the county council during its improvement journey," she added.