Commissioner faces questions about police air support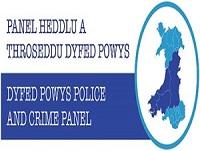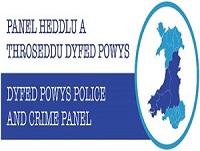 Police and Crime Commissioner Dafydd Llywelyn is being asked what he is doing to ensure Dyfed Powys is getting the support it needs from the National Police Air Service (NPAS).
It is one of the questions being put to him by members of the Dyfed Powys Police and Crime Panel at its meeting next week.
Independent member and vice chair of the panel Professor Ian Roffe, said that given the findings of a recent report into police air support people may conclude that Dyfed-Powys Police is not getting value for money from the service or receiving the timely support it needs.
He has submitted a question to the Commissioner, who sits on the NPAS management board, asking him to clarify what he is doing to improve the service received by Dyfed-Powys Police.
He is also asking the Commissioner to confirm what steps he is taking to explore alternative sources of air support, given that there is a centre of excellence for the use of unmanned drones at Aberporth in Ceredigion.
It is not the only question the Commissioner faces.
Chair of the panel Cllr Alun Lloyd Jones is asking what the people of Dyfed Powys receive in return for a £20,000 per annum subscription to the Association of Police and Crime Commissioners.
And Cllr Keith Evans wants to know what the Commissioner is doing to try and educate young people about the effects drink and drugs, and particularly whether issues experienced in Ceredigion are greater than any other region in the force area.
The Dyfed Powys Police and Crime Panel is due to meet at 10.30am on January 26 at the Ceredigion County Council offices in Aberaeron, and members of the public and press are welcome to attend.
Questions can be asked by members of the public, as well as the panel, but should be submitted in advance either in writing or via the panel website www.dppoliceandcrimepanel.wales