Budget 2018/2019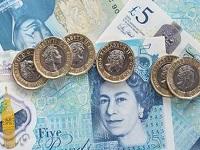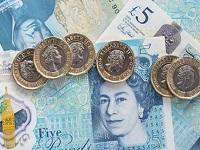 Powys residents will see an above inflation increase in council tax this year. An increase of 5% will be considered by the Cabinet next Tuesday.
The extra 5% will generate an extra £3.5 million, which will only part fund the increased investment of £12.8 million in vital services for children and the elderly, the council's cabinet has said.
The increase, which the cabinet is recommending to full council, will cost the average band D payer an extra £56.63 for the year. Band D properties will now be charged £1189.20 Council Tax. The figure does not include town and community council and police precepts.
Cabinet Member for Finance, Councillor Aled Davies said: "The council faces significant challenges over the next few years due to increasing demand and cost pressures but we are committed to rebuild our Childrens and Adults services through this extra investment and addressing the past failures. We must protect those least able to look after themselves. A further £1 million is also being given to Schools to help them deal with inflationary pressures.
"Powys along with nine other councils will see a cut in the funding it receives from Welsh Government in April. It takes a 2.4% increase in Powys Council Tax to replace every 1% cut from Welsh Government. The other 13 Local Authorities will receive an increase
"Powys County Council's net budget this year will increase from £240 million to £247 million due to that essential investment. However a £17 million shortfall remains in the £2019/20 budget. The scale of action required in the next years will drive huge change across the council.
"Our future plans do also include capital investment throughout the county, it is important that we continue to renew core infrastructure such as schools and housing. Maintaining the capital programme is vital for the regeneration of the county's economy as well as reducing the council's running costs.
"The average council tax paid in Powys is the third highest in Wales and I am acutely aware that affordability is a big issue when wages, in real terms, have been static for a number of years. We must try to deliver even better value for money for our residents and continue to care for our most vulnerable residents.
''We face huge challenges over the next years but there are also great opportunities to reshape service delivery and support economic growth to enable our children to have great careers and exciting lives here in Powys " he added.