Land purchase for cemetery extension approved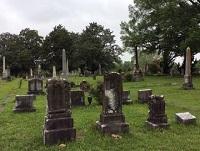 30th January 2018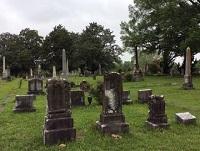 Plans to provide more burial spaces in a mid-Powys town have moved the step closer after the go-ahead was given to purchase more land, the county council has announced.
Powys County Council will purchase land adjacent to Presteigne Cemetery as part of proposals to expand burial provision in the area.
The total cost of the purchase from Presteigne and Norton Town Council is approximately £47,000. If developed, the land could provide burial provision for over 100 years.
Cllr Jonathan Wilkinson, Cabinet Member for Cemeteries, said: "The current cemetery in Presteigne has only enough burial spaces for another seven years.
"Based on current demand, the land adjacent to the existing cemetery will provide burial spaces for over 100 years if it was to be developed.
"The town council has already got planning permission to develop the land as a cemetery but they have said that they would prefer us to take over the land and develop the cemetery extension ourselves.
"We will now look to draw up infrastructure plans for the expansion of the cemetery, which will cost approximately £120,000.
"Not only will the extension ensure future burial provision in the area, it will lessen any additional demand on other council-owned cemeteries nearby."