Exciting opportunities to pilot businesses in the Llandrindod Wells Lake Park area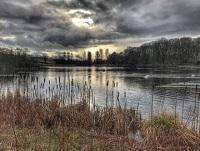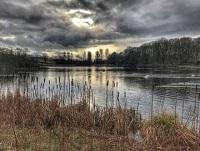 Two exciting business opportunities are up for grabs at Llandrindod Wells' iconic Lake Park, Powys County Council has announced.
Funding for two pilot businesses was secured as part of a successful £126,400 grant application to the Rural Community Development Fund, which is funded by the European Agricultural Fund for Rural Development and the Welsh Government.
The grant will fund trail enhancements in the area, restoration of the famous 'Water Beast' sculpture; improvements to the 'amphitheatre' site and provide the infrastructure for two pilot businesses - Pedalo boat hire and event management at the amphitheatre site.
The Pedalo boat hire business will operate on a seasonal basis from Saturday, March 17 through to the end of October half term 2018 (Sunday 4 November). All facilities and equipment, including the pedalos will be provided for the period specified.
The revamped amphitheatre, which is being upgraded and enhanced and will have new seating for approximately 100 people, including steps for easy access, gravel to aid drainage and a stage area with a tensile structure and canopy, will operate from Saturday, March 17 through to Friday, January 4, 2019.
Works are due to be completed by early March and will provide an exciting opportunity to host events such as plays, concerts and parties.
Cllr Martin Weale, Cabinet Member for Regeneration and Planning, said: "This area is an important tourist facility for the town and mid Powys and the grant provides a huge boost to its business prospects.
"This exciting project will enhance the lake park area, support business opportunities and stimulate future developments, including bringing boating back to the lake in a sympathetic way that does not interfere with the wildlife.
"The work will build on improvements in the area in recent years and will create a visitors area to be proud of.
"We would like to hear from any business, charity or community / special interest group that wishes to operate and pilot either or both of these opportunities."
Total investment in the project is £158,000 with £126,400 coming from European Union Funding through a Welsh Government grant and the remainder from the council's regeneration service and match funding.
Full details on these exciting opportunities together with information on how to apply can be viewed on Powys County Council's Regeneration Service website www.growinpowys.com