Careers festival fast approaching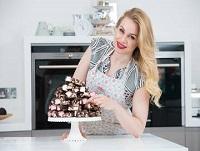 5th February 2018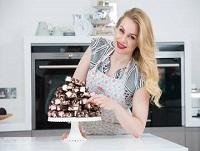 It's just over a month until the second Powys Careers Festival takes place at Builth Wells.
Organised by the Positive Pathways Powys Group, the event pulls together employers, universities and colleges as well as a range of other organisations to offer young Powys students an insight into the opportunities which await them.
Keynote speaker at this year's festival is the 2016 winner of the BBC TV Apprentice series, Alana Spencer. Visitors to the festival will have the opportunity to speak to some 100 exhibitors at the festival, which takes place on Wednesday March 7th.
Chair of the group, Jackie Parker commented: "We are really looking forward to the 2018 festival. Last year's was a great success with some 2,500 young people from across Powys attending and this year we are expecting even more and we want it to be even better."
"We want to show our young people the world class opportunities that await them when they finish compulsory education. That could be employment; perhaps an apprenticeship or it could be continuing education in school, college or university.
"Maybe they are interested in volunteering in some way. Whatever their decision, we are trying to make it as easy as possible for them to find out the information they need, "said Mrs Parker, who is also Headteacher at Crickhowell High School.
This year's festival is being sponsored by the:
Royal Welsh Agricultural Society,
Cambrian Training,
Powys Secondary Schools,
Careers Wales,
Powys County Council,
the NPTC Group of Colleges,
The North and Mid Wales Reaching Wider Partnership's Regional Operational Group,
West Ent audio visual and event production,
Compact Orbital Gears,
Lanyon Bowdler Solicitors,
SP Energy Networks,
Kier Construction.
The event is free to exhibitors and young people attending but it is not open to the general public, only to students of Powys schools and NPTC Group of College students in Powys. They will also be able to try their hands at a range of 'have a go' pieces of equipment, including an operating theatre and a mountain bike track and see Powys-based Riversimple's Rasa hydrogen car.
The Positive Pathways Powys Group is a partnership of:
Powys County Council,
Careers Wales,
secondary schools in the county,
the NPTC Group of Colleges,
Cambrian Training, and
PAVO (The Powys Association of Voluntary Organisations) which aims to promote the opportunities available to Powys students after compulsory education.