Talgarth library moving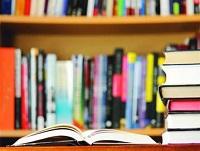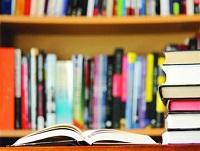 Talgarth library is on the move this month, to the community area at the new primary school, Ysgol y Mynydd Du.
The library will close in the current building at noon on Weds 22nd February, and will re-open on the site at Hay Road, Talgarth, at 3.45pm on Tuesday 27th February, as part of brand new community facilities for the area.
The library will be part of a flexible space which can be quickly and easily rearranged for meetings and other activities outside of opening hours. With its own separate kitchenette, toilets and entrance, the library and community space can operate entirely independently of the school, ensuring safety for the children at all times.
"Sharing buildings makes perfect economic sense, by reducing running costs and increasing opportunities for people to do lots of things in one place," said Cllr Rachel Powell, Portfolio Holder for libraries. "It is fabulous to be opening a brand new library for the residents of Talgarth and Bronllys, and I am sure that the whole community will make good use of this resource."
She added: "All the features of the regular library service will be available at the new location, including a range of great books in Welsh or English to suit all ages, regular delivery of requested items, computers, wifi and printing, and access to council services."
Sam Toone, Headteacher at Ysgol y Mynyddu added: "We are really looking forward to having the library on the same site at the school. We have always taken the children down to the library and encouraged them to borrow books to read at home, as well as greatly enjoying stories with Jan, the librarian, who is an amazing storyteller. Now we'll be able to visit the library more easily, and the children will be able to take their families along too, and enjoy sharing books together."
The library will still be open for the same hours, with the Wednesday morning hours slightly earlier so that parents can visit after dropping the children off for school. Regular hours will be Tuesdays 3.30 - 6.00 pm, Wednesdays 9.00 - 11.00am, Fridays 2.00 - 5.00pm and Saturdays 11.00am - 1.00pm. Outside of these hours, the space can be hired for meetings and other activities, by contacting the school.