Powys Community Safety Partnership extend their responsibilities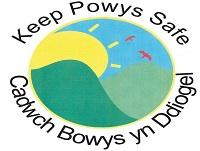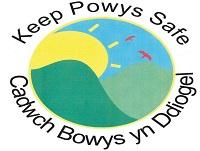 Following consultation, Powys Community Safety Partnership (CSP) members agreed to extend the partnerships Terms of Reference.
The new CSP response in the event of a serious, critical or major incident will seek to supplement existing arrangements, plans and command structures and will enable any partner member of the CSP to call an extraordinary meeting for the sole purpose of supporting the partnership response.
The decision to implement a partnership response on behalf of the CSP will be determined by whether meaningful and beneficial contributions can be achieved through the CSP as a partnership. This may include a response from all statutory and voluntary members of the CSP, or may be confined to two or more partner members depending on the nature of the incident and the benefits sought.
Rhiannon Ivens, Strategic Partnerships Chief Inspector and CSP Chair said "I am proud of the CSP for taking this step forward. For a significant period now there have been very clear operational protocols in place for the management of critical and major incidents and now I believe we can bring even more in partnership with others to support affected communities.
"CSP members have shown clear support from the outset and remain so and I am proud of the progressive way in which they have embraced this.
"The changes mean that any partner member may assemble a meeting of the CSP in the event of a serious, critical or major incident to review existing partnership arrangements and to determine the nature of the additional support to be offered. This may include additional engagement and reassurance, specialist knowledge or materials, resources, financial support, community restorations, business continuity and assessing whether there remains any tension in the community that we may need to remedy swiftly.
"Away from the immediate command and control environment, this work will enhance collaboration and innovation to do the very best we can for people in Powys. "
Cllr Aled Davies, Powys County Council's Deputy Leader and Cabinet Member for Community Safety, said: "This additional responsibility was warmly welcomed by all members of the partnership as it will offer the opportunity to consider a wider multi-agency response, if appropriate, at the earliest opportunity.
"I am delighted that Chief Inspector Rhiannon Ivens has been so proactive in developing the role of the Community Safety Partnership."