Montgomeryshire sporting stars honoured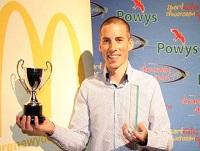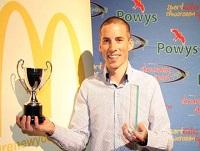 Sports stars from across north Powys have been honoured at the 2017 Montgomeryshire Annual Sports Awards.
The accolades, which are co-ordinated by Powys County Council's Sports Development Team, recognise and celebrate sporting success of local individuals and teams in sport at all levels. The event was sponsored by McDonalds, Newtown for the fifth year running.
The awards night were held at Newtown's entertainment venue Hafren on Friday, January 26. Over 45 nominations were received for the latest awards, which saw the accolades go to:
• Junior Team of the Year: Llanidloes British Show Jumping
• Senior Team of the Year: Llanfyllin Squash Team
• Young Sports Leader: Tayla Trigg
• Volunteer of the Year: June Jones
• Coach of the Year: Paul Herdman
• Club of the Year: Hafren Cycling Club
• Disabled Sports Personality of the Year: Ryan Cook
• Junior Sports Personality of the Year - U12's: Halle Vaughan
• Junior Sports Personality of the Year - U14's: Carrie Jones
• Junior Sports Personality of the Year - U18's: Fergus Stephens
• Senior Sports Personality of the Year: Andy Davies
Services to Sports Awards were also presented to three individuals to recognise their outstanding contribution to sport. They were:
• Angela Morris
• John Billington
• Sue Bonsal
Cllr Rachel Powell, Powys County Council's Cabinet Member for Sports Development, said: "This year's award were of the highest calibre and it just shows how many talented and dedicated sports people we have.
"I would like to congratulate the winners of this year's awards, who fully deserve their accolades, but also everyone who was nominated. We are extremely privileged to have so many talented sports people in the area."