Trefeglwys man fined for licensing breaches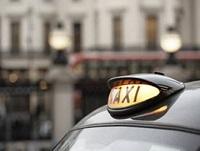 7th February 2018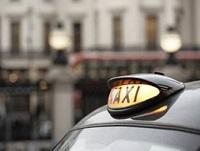 A north Powys man has been prosecuted by the county council for driving a private hire vehicle without the necessary licences.
Kim Wheatley from Trefeglwys appeared before Llandrindod Wells Magistrates Court last week (Wednesday, January 31) in a prosecution led by Powys County Council's Licensing Team.
Magistrates heard that Mr Wheatley was found to be transporting passengers for payment without the necessary licences of a private hire driver or vehicle licence.
Mr Wheatley pleaded guilty to charges under the Local Government (Miscellaneous Provisions) Act 1976 and was ordered to pay £580 in fines and costs.
It is the duty of all taxi drivers to ensure that they, along with their vehicles, are licenced to do so. These licences are required to ensure that the vehicles being used are safe and fit for purpose and from a safeguarding perspective that the drivers employed are also safe and fit for purpose.
In the majority of cases a vehicle will also not be insured during any journey undertaken by an unlicensed driver and for this reason our officers work proactively to stamp out this practice and keep our residents safe.
Cllr Jonathan Wilkinson, Cabinet Member for Licensing, said:
"The purpose of licensing the taxi trade is to ensure the safety of the public by ensuring that drivers are fit and proper and that the vehicles they drive are safe, suitable and reliable.
"This case should act as a warning to the trade that if they fail to obtain the necessary licences for their vehicles and drivers the council will take the appropriate action. Our licensing officers will continue to make sure that vehicles and their drivers comply with the important safeguards."
If businesses or members of the public in Powys want information or have any concerns about Taxi Licensing, they can contact the Licensing service on 0345 602 7037 or email environmental.health@powys.gov.uk.