Powys libraries are top for Ancestry research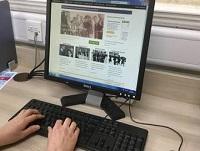 12th February 2018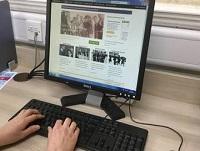 There's been a rise in interest in researching family trees in Powys during January 2018. This was according to a monthly report compiled by MALD/National library of Wales, who provide the Ancestry resource for people to use for free in public libraries and museums across Wales.
Researchers using Powys libraries carried out 3456 Ancestry searches in the month, a surge of interest second only to Swansea Libraries, with 4023 searches.
Cllr Rachel Powell, Portfolio holder for Libraries said: "I'm pleased with these results as it shows that living in a rural area like Powys doesn't mean we are isolated or disadvantaged when it comes to doing research into such topics like our ancestry. It's good to see that people are aware that our libraries are excellent centres for this kind of research, with free computer and internet use, and access to first class resources like these provided by MALD/National Library.
"This interest in tracing family history has been steadily growing - especially with television programmes that show celebrities delving into their past and understanding what life was like. It has caught the imagination of many people including those living here in Powys."
If you are interested in tracing your family tree and wish to use our Ancestry facilities, then visit your local library to find out more. Ancestry resources can only be fully accessed by library members from a public computer inside your library.
For more Information go to www.powys.gov.uk/libraries and check out our online reference library.