Contenders revealed for sports awards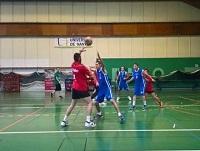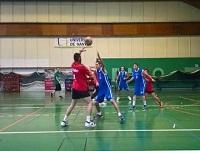 Sporting stars from across mid and south Powys have will take centre stage at a prestigious sports awards next month.
The Brecknock and Radnor Sports Partnership Annual Sports Awards for 2017 take place at Brecon's Theatr Brycheiniog on Friday 2 March.
Over 30 sporting individuals and clubs have been shortlisted for the awards, which recognise and celebrate their sporting success at all levels. The annual sports awards are organised collaboratively by the volunteer run Brecknock and Radnor Sports Partnership and Powys County Council's Sports Development Team.
The Brecknock and Radnor Sports Partnership shortlisting committee have selected three contenders for each of the 12 main categories available. The contenders for this year's awards are:
Senior Sports Personality of the Year
Delyth Thomas - Hockey
Kerrie Griffin - Karate
Tim Davies - Cycling
Senior Disabled Sports Personality
Kevin Lewis - Tennis
Leif Throbroe - Taekwando
Pauline Wilson - Bowls
Young Sportsperson 14-18 years
Iwan Evans - Cycling
Alex Walton - Motorcross
Breanna Quine-Taylor - Waterpolo
Carwyn Lavis - Kayaking
Junior Sportsperson Under 14
Freya Evans - Cycling
Ellie Cain - Kickboxing
Daniel Gilbert - Race Walking
Senior Sports Team
Brecon Athletic Club Masters Team
Presteigne Ladies Hockey Club
Brecon Northcote Football Team
Junior Sports Team
Llandrindod Gymnastics team
Pre4stiegne Colts U11s
South Powys U15 Rugby Team
Club of the Year
Llandrindod Dragons Gymnastic Club
Red Kites Girls Rugby Club
Young Sports Leader
Eleri Mclennan
Harrison Clayton
Hannah Baron
Coach of the Year
Jason Jenkins
Gareth Marshall
Matthew Lewis
Sports Volunteer of the Year
Terry Dickson
Rhiannon Barber
Sophie Matthews
Contribution to PE and School Sport
Terry Smith
Tracy Wood
Kathryn Powell
In addition, Awards for Outstanding Service to Sport will also be presented on the night as well as a special presentation for recent success at the Special Olympics Great Britain National Games, by the Special Olympics Brecon team, who were representing Wales.
Cllr Rachel Powell, Powys County Council's Cabinet Member for Sports Development, said: "These awards are a celebration of local sporting achievement and an opportunity to recognise the invaluable contribution of local volunteers and coaches.
"I would like to congratulate all those who have been shortlisted and wish them all good luck when the awards night takes place."