Shopping advice as safety issues identified in counterfeit toys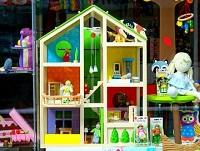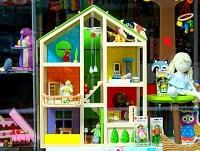 Parents in Powys are being warned to be on their guard against counterfeit and unsafe toys after tests revealed some contained harmful levels of chemicals.
Powys County Council's Trading Standards Service has issued the reminder after counterfeit toys have been found on sale in the UK, leaving children exposed to potentially toxic chemicals and at risk of choking.
An estimated 10-12% of toys sold in the UK during 2017 were counterfeit, with L.O.L. Surprise! Dolls and Fingerlings among the most counterfeited toys last year.
The service wants shoppers to carry out thorough checks on any items they might purchase with concerns rising among regulators over some of the toys on the market being counterfeit and others failing to comply with the Toy (Safety) Regulations.
Cllr Jonathan Wilkinson, Cabinet Member for Trading Standards, said: "Anyone buying toys should buy them from a reputable trader and make sure the safety warnings can be clearly seen on the packaging.
"You should check whether the toy or the packaging has a CE mark, whether the name and address of the manufacturer is on the packaging and that it contains a type, batch, serial or model number.
"Trading standards officers are always active and looking to identify any unsafe, counterfeit or non-compliant products for sale, and are generally working to ensure that trading is fair and within the law."
Clive Jones, the council's Professional Lead for Trading Standards, Community Safety and Emergency Planning, said: "Trading standards services are continuously working to tackle these issue but it is vital consumers remain vigilant too.
"Make sure to buy from reputable shops, beware of products that are drastically cheaper and look at the packaging for the distributor's details and a CE mark.
"Toys should be tested and packaged with the correct labelling. For businesses, as with all products sold, manufactures need to make sure they comply with all relevant legislation. This is the manufactures' responsibility. The temptation to cut corners is huge and some of them are clearly going to be less well made than others."
If you wish to report any safety concerns in confidence to trading standards, visit www.powys.gov.uk/tradingstandards using the 'Report it' function or email tradingstandards@powys.gov.uk. Alternative telephone the Citizens Advice Consumer Service on 03454 040506.