Closing date fast approaching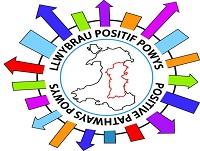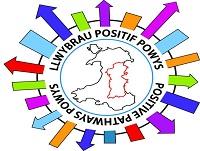 Students in Powys are being reminded that the closing date for a competition to promote Powys is rapidly approaching.
All students in high schools and colleges in Powys have been invited to submit a presentation on how they think the county could be made to be a better place.
The winning entrants will win £100 worth of vouchers as well as a magazine subscription for their school or college.
High schools and colleges in the county have been informed of the competition but now the organisers - the Positive Pathways Powys Group - is reminding students that the closing date isn't far off.
"We need your entries by 5pm on February 23rd," said the Chair of the Group, Jackie Parker. "The competition is open to 14-19 year olds in secondary and special schools in the county as well as students of the NPTC Group of Colleges and other learners."
The challenge is to make a presentation on the theme of: "What would make Powys a more attractive place to live and work for a young person?"
Mrs Parker explained: "The competition will be judged at the Powys Careers Festival on March 7th by Alana Spencer, the 2016 winner of the BBC TV Apprentice series and the 'Gold' sponsors for the festival."
To enter, students will be required to do a 10 minutes presentation to answer the above question. Entries can be in any recorded format (audio/video/multi media/PowerPoint presentation) but will need to be emailed/posted to jayne.bevan@powys.gov.uk(Powys County Council, Powys County Hall, Llandrindod Wells, Powys LD1 5LG) to arrive no later than 5pm on the 23rd of February. A maximum of 3 entries will be allowed per school/college.
A shortlist of three entries will then be chosen by the Positive Pathways Powys Project Board and will be invited to attend the Careers Festival. Their presentation will be played at the Careers Festival in front of the judges who will then ask questions to a team of pupils (a maximum of 4 pupils will be allowed) who are representing the entry.
The prize will be a trophy and certificates and the winning school will win a subscription to an educational magazine (or magazines)/ sector leading magazine to the value of £200. In addition, the winning learners will be presented with £100 worth of vouchers which have kindly been donated by What About Me www.wamwhataboutme.co.uk.
The winning team will also have the opportunity to present this to the Powys County Council Management Team.
This year's festival is being sponsored by the Royal Welsh Agricultural Society, Cambrian Training, Powys Secondary Schools, Careers Wales, Powys County Council, the NPTC Group of Colleges, The North and Mid Wales Reaching Wider Partnership's Regional Operational Group, West Ent audio visual and event production, Compact Orbital Gears, Lanyon Bowdler Solicitors, SP Energy Networks and Kier Construction.