£1 million win from Big Lottery helps pioneering Newtown Go Green for a Living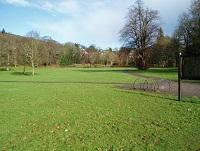 15th February 2018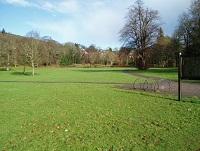 A consortium of locally based volunteers, community enterprises and organisations has successfully secured £1.1 million in funding from the Big Lottery's Community Asset Transfer program. The Going Green for a Living consortium came together in response to Newtown and Llanllwchaiarn Town Council's call to look at new and more sustainable ways to manage the open spaces of Newtown i.e. how could the community generate a better living from our green and blue assets?
Key landowners & partners in the project, Powys County Council and Welsh Government, have offered long term secure tenure of around 130 acres of land, to be held in a Community Land Trust, making this one of the largest community asset transfers of amenity land in Wales.
Chairman of Going Green for a Living, Stuart Owen, was pleased to announce this fantastic news.
"This is all about doing things differently, about investing in our open spaces and developing economic and social opportunities for the town. Newtown will be pioneering a different approach, exploring how open spaces can be managed more imaginatively by the communities that use them. This will help to deliver significantly more benefits for residents and visitors alike. This really is a grass roots solution having worked closely with dozens of local volunteer groups and organisations for the past 18 months to make this dream possible. This is an exciting opportunity to put Newtown 'on the map'. Our project is all about stimulating use of natural assets to deliver positive benefits".
Stuart went on to explain
"Whilst retaining and enhancing the beautiful open spaces, the plans include:
opening up access to the river for paddle sports and fishing,
BMX 'pump' track,
greatly improved play park,
construction of a Mountain Bike Trail,
improved picnic areas,
heritage and nature trails,
food growing spaces and
building of a community hub to facilitate and enable access to our green spaces.
Protecting and enhancing the special wildlife & biodiversity we have in our town will be of paramount importance and this will feature across the entire project."
Cllr. Sue Newham, Mayor of Newtown, said, "The Town Council is proud to be in a position to take over the land from Powys County Council, which has enabled Going Green For a Living to bid for £1.1m. As landlords, we look forward to working closely with Going Green in the future. We know through consulting local people that the green spaces and the river are very important to them. As local authority budgets fall, we have all seen the maintenance of the parks reduced. This is our opportunity as a Town Council to be part of something different. It is a chance for Newtown people to take ownership and control of the things they value."
Cllr Phyl Davies, Powys County Council's Cabinet Member for Property, said:
"I am delighted that Powys County Council's involvement in this project, by agreeing to grant a lease of an area of recreation land nearly as big as the Vatican City in Newtown, has enabled the community to be successful in this exciting bid. The vision for the park means that the recreation facilities will enhance the lives of the local community and attract new visitors to the area."
Economy Secretary Ken Skates said: "It's great that the community is coming together in Newtown to make sure everyone can benefit from green space in the town. It's excellent news that the bid for funding from the Big Lottery Fund has been successful and I'm pleased that the Welsh Government has been able to contribute by allocating part of the land for this scheme."
Stuart Owen went on to comment "The Lottery funded project is a 5-year development opportunity, which is set to see over £1.9m invested within the town boundary of Newtown. However, open spaces must become self-sustaining for it to be a successful exemplar for others to learn from.
Whilst we know there are huge public benefits from aspects such as fresh air and exercise there are also enterprise opportunities for the towns businesses as we develop opportunities for:
events,
sports
recreation
a local food economy."
Big Lottery Fund Wales Director, John Rose, said: "The CAT programme was a huge success empowering communities across Wales to use buildings and land to suit their needs. We've taken the learning from CAT and built upon it to develop CAT2 into a programme that meets the needs of communities in Wales.
"The CAT2 programme aims to create more sustainable communities; supporting asset transfer to enterprising organisations that actively involve and benefit the communities they serve. It is about improving services and facilities for communities in Wales that are sustainable."
Stuart rounded off his comments by saying "The Lottery's support - only made possible from the players in the National Lottery - is a big endorsement of the capacity and capability of Newtown. Our project is a great example of how this money is put to great use. With a five-year investment plan now is the time for the town's businesses and communities to step forward and make their voices heard. In the coming three months Going Green for a Living will be promoting the project and inviting people to join in its success."
If you wish to know more then you can email Going Green for a Living at goinggreennewtown@gmail.com, or visit Newtown Unlimited Facebook page www.facebook.com/NewtownCommunityGroup. More information will be made available via this Facebook page.