Planning approved for new school building in Carno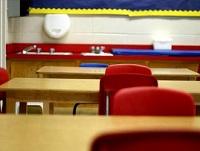 23rd February 2018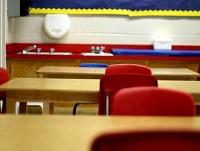 Plans to strengthen a Welsh-medium primary school federation in the north of Powys have taken a major step forward with Powys County Council granting planning approval for the Ysgol Carno new-build project.
The work at Ysgol Carno will mean eradicating the need for the pupils to be solely taught in demountable cabin accommodation by building a brand new 21st century schools building with dedicated early years' provision next to the community hall.
The current school infrastructure at Ysgol Carno was graded a 'D' for suitability by Welsh Government.
Construction will commence during the summer term and the new building will be fully operational by January 2019.
Cabinet Member for Schools, Councillor Myfanwy Alexander said:
"This development is another milestone in the provision of a new village school for Carno. This new building, created in a partnership between:
the community,
the local authority,
Welsh government,
This development will give the children of Carno an environment which will provide them with quality educational experiences as the school prepares to deliver the new curriculum."
The £2.8m plans to improve the federation school estate in Carno and Glantwymyn will be 50/50 funded by Welsh Government 21st Century Schools Programme and Powys County Council. The replacement building at Ysgol Carno will receive a £500,000 contribution from the Carno Recreation Association, donated by the Tirgwynt Windfarm Trust.
Alan Humphreys on behalf of Carno Recreation Association stated
"We are proud to have been able to utilise these community benefits in a unique and innovative way, to support a worthwhile project which will have a positive impact for the young children in the wider community for generations to come."
A bid for minor refurbishment works at Ysgol Llanbrynmair, was rejected by Welsh Government due to the good condition of the building. However, plans are being drawn up to develop dedicated early years space, of wich Powys County Council will fund.
The school federation has been operating since 2014 with a single governing body, a single leadership team and a new Headteacher and accommodates 157 pupils across three sites.