Ysgol Calon Cymru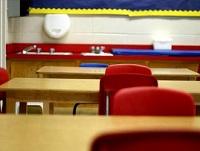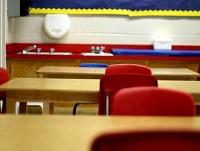 Following extensive consultation with pupils from both Llandrindod High School, Builth Wells High School, feeder primary schools, staff and the wider community, there has been overwhelming support for the new school to be named 'Ysgol Calon Cymru' - The school at the heart of Wales.
Stephen Patten and Lee Powell, have been appointed as Deputy Headteachers.
Ionwen Spowage said: "'I am determined that Ysgol Calon Cymru will build upon the legacy of its predecessors and will flourish in its position at the heart of our community.
"I am looking forward to working with the whole community as we strive for even greater success for all our young people.
"By working together, we can ensure that all students enjoy their time at school, make excellent progress and leave us with the necessary skills and attitudes to lead successful and fulfilling lives."
Sharon Hammond the chair of the governing body for Ysgol Calon Cymru commented, "We are delighted with the name; it is fitting that this is a name chosen by pupils who are the heart of the school."
On 13th March the Headteacher is hosting a 'transition day' for Year 6 pupils from across the feeder primary schools. This will be an opportunity to make friends, build confidence and perhaps most importantly they will have a voice in shaping their new school.
The next step is for Ysgol Calon Cymru to design the school logo and the school will be asking the learners to help with the design. The Headteacher and Governing Body are consulting with feeder primary schools and current pupils, parents and staff on the new uniform for Ysgol Calon Cymru.