Fly tipper fined over £1,000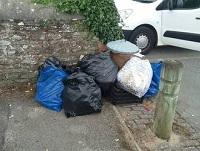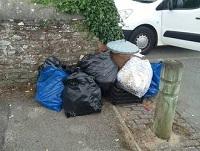 Dumping commercial food waste in a car park has cost a Brecon man over £1,000 after they were prosecuted by Powys County Council.
Now the council's Waste and Recycling Awareness and Enforcements team are warning that anyone caught fly-tipping could face prosecution.
Ahmet Et of Ship Street, Brecon, appeared before Llandrindod Wells Magistrates Court this week (Wednesday, February 28) and pleaded guilty to depositing controlled waste on land without a permit, a criminal offence under section 33 of the Environmental Protection Act 1990.
Magistrates heard that in June 2017, waste enforcement staff had received information from the council's street cleaning team about black bags that had been dumped in a Brecon car park.
Waste enforcement officers discovered the black bags at Rich Way car park and started an investigation and traced the waste back to the food premises Brecon Chicken and Pizza Land.
The defendant entered an early guilty plea and admitted that he had dumped black bags of commercial waste, mainly food waste, from his local food premises at the car park.
Magistrates fined the defendant £750 for the offence. He was ordered to pay £255 for the council's clearance, investigation and legal as well as a £75 victim surcharge, bringing the total amount to £1,080.
Cllr Phyl Davies, Cabinet Member for Waste and Recycling, said: "We are pleased that the court has sent out a strong signal by imposing a substantial fine.
"Fly-tipping is a serious offence which costs council tax payers money and harms our environment. We are stepping up out enforcement activities across the county by clamping down on all forms of inappropriate disposal of waste so we can help keep Powys clean and tidy."