Museum Accreditation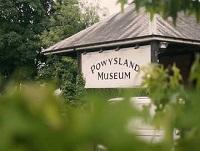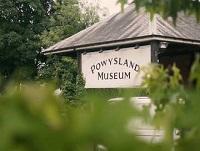 Powysland Museum, Welshpool, Llanidloes Museum and the Radnorshire Museum, Llandrindod Wells have all been awarded full accreditation following assessment by the Arts Council of England Accreditation Panel.
This follows similar awards in 2005 and 2013 and demonstrates the consistency and quality of Powys Museum Service in terms of care of and access to collections, visitor facilities and user-friendliness.
Museum Accreditation is a UK wide scheme which sets standards for museum management, collection care and public service.
The Welsh Government manages the scheme for Wales in partnership with Arts Council England, the accreditation is a voluntary scheme with over 90 museums in Wales taking part, from large national institutions to small volunteer-run museums.
Cabinet Member for Museums, Councillor Rachel Powell said; "I am delighted that our museums have again demonstrated that they reach the very highest standards and have received national recognition.
"'Our museums provide an invaluable experience of local and widespread knowledge, whereby all members of the public from the very young, to the more senior, can access and be enlightened by the range of resources available. If you have the opportunity to visit please do."
From April 1 the council is withdrawing admission charges for Powysland and Radnorshire Museums - charges have already been withdrawn at Llanidloes Museum which is co-located with the library - making entry to all our museums free across the county.
Visitors are being given the opportunity to make a donation at individual museums in lieu of admissions charges.