Powys Pound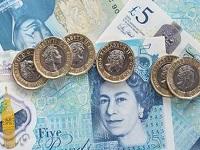 14th March 2018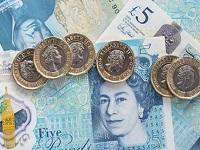 Powys County Council wants to boost the amount of money it spends in the county and is urging businesses to work with it to keep it local.
With an annual spend of more than £140m and as the largest employer in the county by far, the council already has a huge impact on the economy but is determined to do even more and boost local businesses and create job opportunities.
Cabinet Member for Regeneration, Councillor Martin Weale said;
"The county council already spends 27p in every pound in Powys and when you consider the size of spending that is valuable to local companies, particularly small and medium sized enterprises this amounts to £37m. Every additional 1% spent in Powys mean and additional £1.4m will be spent in the economy.
"But, we believe that we can do much more and are committed to increasing our spending within the county boundaries. We want to keep the Powys pound in Powys, it is a key part of the new cabinet's Vision 2025.
"We know that every £1 we spend with local companies generates additional investment and local job opportunities. Like all authorities we have to work within procurement regulations but know that it is not just about getting the lowest price, it is about the getting the best value and doing what you can to boost the local economy.
"Working with a large organisation like Powys is not always easy, meeting terms and conditions or completing complex tender documents can be daunting. So we are going to help by holding information events where organisations such as the Welsh Governments Business Wales will help business to improve their tendering skills to be successful in bidding.
"Powys staff will be on hand to provide information about upcoming intended procurements which may interest our local suppliers and businesses. "We want to encourage local businesses to work with us, supply us with goods and services and we know to do that they need support to help them through the complexities of local government procurement.
"Cash-flow is another area where we know small companies worry, will they be paid quickly enough to operate. We are determined to help local companies and that means we will speed up our payment processes as well as use payment cards where possible so that local companies are paid faster and without delay to boost their business.
"As part our commitment we will hold information sessions for businesses throughout the county and as soon as we have dates and venues confirmed we will publicise them. It will not be easy and won't be a quick fix but we are determined to help local economies thrive," he added.