Newtown High School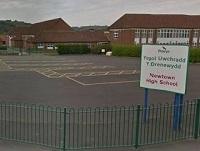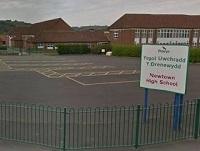 A team of senior education officers and special advisors will work with a Powys secondary school following a disappointing Estyn inspection, the county council has confirmed.
Officers from Powys County Council will be joined by challenge advisors from ERW, the regional education consortium, will to support Newtown High School after it was placed in 'special measures' by Estyn following a recent inspection.
Cabinet Member for Education, Councillor Myfanwy Alexander said: "This is disappointing but not unexpected news. A new management team at Newtown High School know the steps they need to take to ensure rapid improvement and the authority will be providing all necessary support for the school on their improvement journey."
The report and recommendations, which have been accepted by the head teacher, staff and governing body, will form the basis of a detailed action plan to address key areas requiring improvement.
Officers will work with the school and its governing body to identify reasons for the inspection outcome and work together to deliver significant and rapid improvements.
Chair of the school's governing body, Mr Peter Hough said; "The report clearly shows that insufficient progress has been made since the original inspection in 2015. The new headteacher, who started in September, recognises the need for significant change and as Estyn say in the report 'has begun to introduce a series of suitable strategies to address important areas for improvement'. There is lots to be done and everyone involved with the school is determined to make the changes required to get the school out of special measures as soon as possible."