Powys County Council supports #PromiseForThePlanet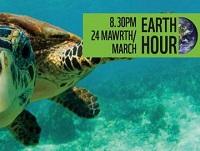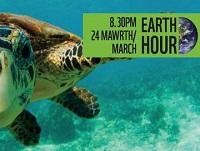 Powys County Council is showing support once again for this year's Earth Hour—the annual, global celebration of the planet.
On Saturday, March 24 at 8.30pm, people across the world will be switching off their lights to support WWF's Earth hour 2018.
Cllr Aled Davies, Deputy Leader and Cabinet Member for Sustainability, said: "The council will unite with millions of people, cities, communities and landmarks around the globe in a global visual display of commitment to tackle urgent environmental issues and protect our planet. Taking part in the world's largest environmental campaign is just one way of demonstrating our support.
"We encourage local communities and partners in Powys to make a #PromiseForThePlanet and join the global lights out event for Earth Hour on Saturday 24 March at 8.30pm but even more importantly we need to be conscious of those personal actions we take every day and the environmental impact that they have."
Show your support for a better world! For more information and to make a promise please visit wwf.org.uk/earthhourwales