Bin collections to take place as normal over Easter holidays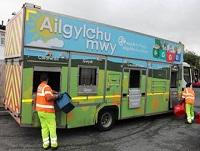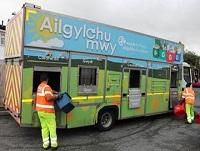 Recycling and waste collections will not be affected by the Easter Bank Holiday with collections on both Good Friday and Easter Monday as normal.
Householders and trade waste customers are being reminded that they should place out their recycling and waste by 7.30am on their collection day.
Cllr Phyl Davies, Cabinet Member for Waste and Recycling, said: "Recycling the extra packaging produced at Easter is important and will help towards achieving the strict recycling targets set by Welsh Government.
"Cardboard packaging, envelopes and cards can be recycled in your blue paper and card box and hard plastic items and silver foil packaging usually found around Easter eggs can be recycled in your red plastic and cans box.
"We would like to remind households that we do not accept plastic film items including items such as carrier bags, bubble wrap, food bags and cling film so please put this material in with your black wheeled bin or purple sack."
For further information on items that can or can't be recycled visit www.powys.gov.uk/recycle or call 01597 827465 / 0845 6027035.