Maesydre School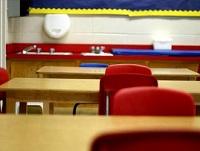 22nd March 2018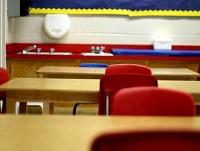 Welsh heritage body Cadw has confirmed Grade II listed status on part of the former Ysgol Maesydre in Welshpool, Powys County Council, has said. The listing will mean a revision to plans for the Howell Drive site, which has been earmarked for the new Welsh-medium primary school - Ysgol Gymraeg Y Trallwng.
Working with Ysgol Gymraeg y Trallwng, specialist architects will focus revised plans on building a new 21st Century school building incorporating the restored listed building.
Cabinet Member for Schools, Councillor Myfanwy Alexander said;
"Imaginative plans are being developed which will provide top quality modern educational provision whilst preserving this integral part of Welshpool's heritage. We have been working with the community of Ysgol Gymraeg Y Trallwng and soon hope to be able to share the amended designs with wider stakeholders.'
Although the listing has caused real disappointment within the community, the Council will now look forward to restoring the building to its former glory and ensuring that all primary aged pupils in the town are taught in equitable school accommodation. The building is currently occupied by pupils at Welshpool Church in Wales Primary school, who will move to a brand new school facility on Salop Rd in September 2019.
Confirming the listed status Cadw said: "The school is of special historic interest as a well-preserved example of an important Welsh school type. It was built during an important phase of school development in which for the first time, regular provision was made for state secondary education" and proceeded to conclude that:
"The school is of special architectural interest for the way in which its form articulates the range of activities it accommodated, in an elegant expression of purpose. It is a coherent and consistent essay in Baroque revival, and survives with only minor alteration."