Major step forward for Welshpool substance misuse project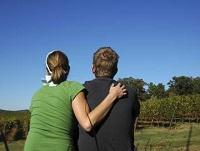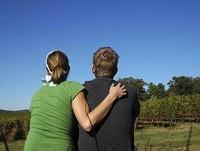 A major step forward has been taken to provide better facilities for people in the Welshpool area who have substance misuse issues.
Working on behalf of the multi-agency Powys Substance Misuse Area Planning Board, Powys County Council has secured a property in the town centre utilising Capital Funds secured from Welsh Government, which will provide a more suitable, long term base for this client group.
The service has for a number of years been delivered by Kaleidoscope from the Armoury Building on Brook Street.
Kaleidoscope offers substance misuse treatment support to individuals dealing with substance misuse issues, their families and carers, across Powys, with four bases located across the county - Welshpool, Newtown, Llandrindod and Brecon. The service offers a range of support including advice & information; brief interventions; structured treatment; access to counselling and recovery focused support.
Councillor Stephen Hayes is Cabinet Member with responsibility for Adult Social Care and he explained: "I'm very pleased that we've been able to secure this property, thanks to funding from the Welsh Government. It will allow service delivery in Welshpool to be improved in line with national government strategy and ensure it is comparable with other substance misuse bases in Powys that have received capital investments in the past."
Neighbours to the old TSB Bank on Severn Road were invited to a drop-in session to discuss the move last year. Representatives of the council and Kaleidoscope also met with Welshpool Town Council, county councillors in the town as well as service users.
As well as bringing the Welsh Government funding into the town, the county council has also secured Listed Building Consent and Planning Permission to make alterations to the building to make it more suitable for use.
The Welshpool provision has been in the town for a number of years and for a period of time was located on Berriew Street. In Newtown and Brecon, the service is also provided from premises in town centre locations.
Referrals to the substance misuse service in Welshpool are comparable with other market towns in the county - in 2016/17, 116 referrals where received by the Welshpool service; compared with 181 for Newtown; 184 for Brecon; and 204 for Llandrindod Wells. Following capital investment in the substance misuse bases in these towns, it was realised that Welshpool could similarly benefit from an investment opportunity to further improve service delivery in the area.
More information about the services provided by Kaleidoscope can be found via the council's webpage : Drugs and alcohol support