Newtown Bypass Reminder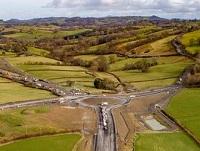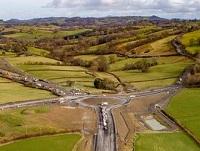 Mid Wales motorists are being reminded that the A489 Newtown to Kerry road will be closed for two weeks from next week for crucial bypass alignment work.
The road will be closed either side of Lower Brimmon Farm, near Newtown from Monday April 16th 2018 to allow complex alignment work between the new bypass and the A489 Newtown to Kerry Road.
Contractors, Alun Griffiths, have informed Powys County Council that they will be working extended hours and weekends, and are confident that the measures will ensure that the works will be completed within the two-week closure. However these works are dependent on good weather and subject to unknown ground conditions.
Cabinet Member for Highways, Councillor Phyl Davies said: "The alignment work is complex and requires significant traffic management to make sure motorists and bypass construction workers are safe throughout the operation.
"An infrastructure project the size of Newtown Bypass was always likely to have an impact on the road network and we ask motorists for their patience."