Man fined for dumping black bags at community centre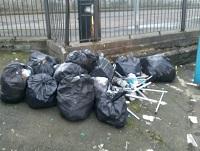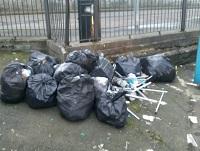 Dumping black bags at a community centre has cost a mid Powys man £200 after he was fined by the county council.
Powys County Council's Waste and Recycling Team issued the fixed penalty notice after a waste awareness and enforcement officer found the black bags full of waste at Knighton Community Centre earlier this year.
The officer carried out an investigation and found documents amongst the rubbish which was linked to the man, who was issued with a £400 fixed penalty notice.
The man accepted the fixed penalty notice and paid £200 as an early repayment option is available if the fine is paid within 14 days.
The council's Waste and Recycling Team have now issued five fixed penalty notices for fly-tipping offences since the Welsh Government approved the Unauthorised Deposit of Waste (Fixed Penalties) (Wales) Regulations 2017 last November.
The team are now warning people that they are stepping up their enforcement activities and anyone found fly-tipping could be issued with a fixed penalty notice or prosecuted in more serious cases.
Cllr Phyl Davies, Cabinet Member for Recycling and Waste, said: "Fly-tipping is a criminal office which blights our communities, harms our environment and costs taxpayers money.
"We have stepped up our waste awareness and enforcement activities across the county and our team are out every day closely monitoring known fly-tipping and litter hotspots.
"We hope this will act as a warning to show that we will investigate this anti-social behaviour and take the appropriate enforcement action.
"We want to make Powys a more welcoming place for residents and visitors, and this starts by having a clean environment."