Planning Plan Adopted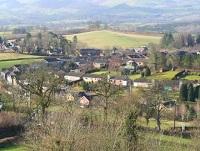 17th April 2018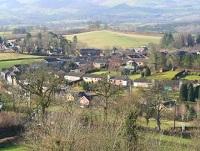 Work on the Powys Local Development Plan has ended with the new plan being adopted by a meeting of the full council today.
The adoption means the plan is now the operative land-use planning document for the county outside the Brecon Beacons National Park.
It sets out the Council's policies and proposals for development and the use of land for the period 2011-2026. The plan will be used as the basis for determining planning applications, replacing the adopted Powys Unitary Development Plan (2001-2016).
Cllr Martin Weale, Portfolio Holder for Regeneration and Planning, said:
"The Plan sets out a clear and strong strategy for meeting the future needs of the county's communities over the next decade. By focussing development on our market towns and largest villages, it provides the direction and certainty to support investment and enable economic opportunities to be:
seized,
to grow and support viable service centres and
for housing development to accommodate our growing and changing household needs."
The plan was prepared in accordance with the Delivery Agreement (revised in 2015) and included various stages of consultation with stakeholders and the public. It has been subject to scrutiny by an independent Planning Inspector at public examination which included public Hearing Sessions during 2017 and early 2018.
The Inspector found the LDP to be "sound" subject to a number of binding Inspector's Matters Arising Changes which have been incorporated into the adopted Plan. Details of the Inspector's findings and recommendations can be found in her Report which is available on the Council's website on the LDP pages.
To achieve its strategy the LDP makes provision for 4,500 new dwellings to be built up to 2026 including 952 affordable homes. It also provides 45 hectares of land for employment purposes and includes policies to meet the needs of the economy. In accordance with this Strategy the principles of sustainable development and guardianship of the natural, built and historic environments will be expected to underpin all new development.
The adopted LDP is available on the Council's website at the LDP pages. Details of supporting evidence, the public examination, the Inspector's Report and all Assessment documentation are all available.
It can also be viewed at County Hall, Neuadd Maldwyn, Neuadd Brycheiniog and The Gwalia in addition to all Powys public libraries.