New Acting Chief Executive appointed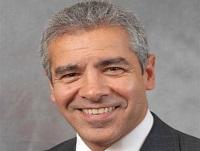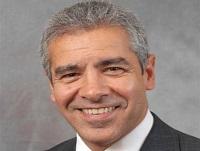 Powys County Council has appointed a new Acting Chief Executive to support the council with transformation and improvement work.
Dr Mohammed Mehmet, who has been Chief Executive of Denbighshire County Council, will join the council later this month.
The appointment was announced by Leader Councillor Rosemarie Harris at a meeting of the full council today (Tuesday April 17). It follows a recommendation to Welsh Government and Welsh Local Government Association that a package of support is provided to help the council to implement changes and improvements.
Councillor Harris said; "I am delighted to announce the appointment of Dr Mehmet to the role of Acting Chief Executive. He has been chief executive of Denbighshire for more than a decade, joining them at a time of challenge for the council with a difficult inspection of their children's services and their education provision.
"That council has gone from strength to strength and is now seen as one of the best performing councils in Wales. His role will be to lead transformation and improvement work within Powys.
"I would like to thank David Powell for the way he has carried out the role of chief executive at a very difficult time following the inspection of children's services. I'm pleased that David has accepted the role of Deputy Chief Executive and will work closely with Mohammed to continue the delivery of the council's transformation and improvement agenda.
Dr Mohammed Mehmet was appointed Chief Executive of Denbighshire County Council in May 2009.
Mohammed was a member of the Public Services Leadership Panel and the Merthyr Tydfil's Education Recovery Board. He was the first chair of the National Procurement Board and has led a number of regional programmes including the establishment of the North Wales School Improvement Service.
Earlier in his career Mohammed was Assistant Director of Education in the London Borough of Camden (1997-2001) and Hackney (1995-97).
Mohammed is bilingual, having learned English when he came to Britain from Cyprus: his first language is Turkish. He holds a first class BSc (Honours) in mathematics and computing and a PhD in mathematics. His first post in education was as a mathematics lecturer at St. Mary's College in Twickenham.
The appointment of Dr Mehmet as Acting Chief Executive is for a period of nine months. The council's existing Chief Executive Jeremy Patterson remains on sick leave.