Ysgol Bro Hyddgen contractor appointed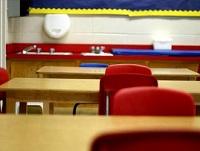 17th April 2018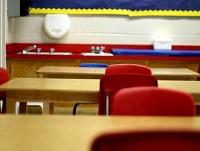 Welsh-based contractor Dawnus will build a £23m replacement all-through school in Machynlleth - set to be the first Passivhous accredited all-through school in the country.
Powys County Council have named the company as the lead contractor to deliver a replacement for the town's Ysgol Bro Hyddgen.
The replacement school is being designed to meet Passivhous accreditation. This means it will have high energy efficiency standards, significantly reducing energy for heating and cooling, cutting the school's CO2 emissions.
An experienced Welsh-based contractor, Dawnus have already delivered a number of school construction projects across the country and are working with the council on two new primary schools in Welshpool.
Portfolio holder for Education, Cllr Myfanwy Alexander said; "Powys County Council are delighted to announce our ambitious plans for education in Machynlleth. The education communities have already embraced the advantages of an all-through school and this new delivery model will in future take place in Wales' first passivhaus school. Dawnus have embraced our aspirations and it is most fitting that Machynlleth, an area with an unrivalled tradition of energy conservation research, is home to this visionary development"
The £23 million new school infrastructure will be built on the current playing fields on the secondary campus, with the old building being demolished to make room for a new car park and sporting facilities.
The school will embrace a 'cradle to college' approach with three early years' class bases and ancillaries, with a primary school capacity of 210 pupils. The secondary capacity will be 380 including 6th form provision. Pupils with Additional Learning Needs will also be catered for.
New sporting facilities including a multi-use games area and a 3G pitch are included in the plans and will be available for community use. The new school is scheduled to open in September 2020.
The council will shortly start consultation to finalise designs with drop-in events for the school, parents and wider members of the community. Dates for the events will be announced later. Final plans will also be displayed t local venues.
Progress on the new-build can be seen on the authority's website www.powys.gov.uk and social media pages.
The project is jointly funded by Powys County Council and Welsh Government 21t Century School Programme.