Corporate Improvement Plan approved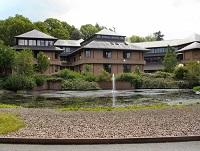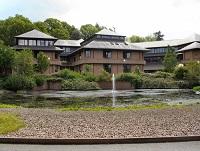 Ambitious plans setting out Powys County Council's priorities for the coming years have been approved by the council.
The Corporate Improvement Plan 2018-2023, which sets out the council's four priorities - the Economy; health and Care; Learning and Skills; and Residents and Communities - was approved by the council when it met in Llandrindod Wells on Tuesday (April 17).
Council Leader, Councillor Rosemarie Harris said; "The Corporate Improvement Plan supports our Vision 2025 and our thoughts for the priorities for the council for the coming five years and beyond.
"The Improvement plan has been produced in parallel to the council's key improvement plans and takes into account the need to make significant improvements to our statutory services in the short term while balancing this with longer term transformational change.
"It is aligned to the Powys Public Service Board Well-being Plan and the Regional Partnership Board Area Plan to make sure all partners are working towards the same outcomes for the people of Powys.
"Our Vision 2025 has the economy at the heart of our thinking, without a strong vibrant, enterprising economy we cannot provide quality jobs for our young people, create and nurture local companies and attract leading businesses to the county.
"Health and Care is a priority for all, we have to work with partners to deliver integrated services to provide solid service foundations for the future. We must do all that we can to provide as many caring services within the boundaries of Powys.
"Learning and Skills will be a cornerstone of our priorities providing high quality educational opportunities for all our learners. We need to embrace the challenges of being a large rural authority and use technology to improve access for all.
"Our communities must feel supported and have a say in what is provided for them locally. Residents should feel they play a key role in local service delivery, which is why our final priority is Residents and Communities and our commitment to meaningful engagement.
"Our plans are ambitious but we believe by working together and supporting each other we can deliver a county we can all be proud of," she added.