Work on active travel facilities in Presteigne completed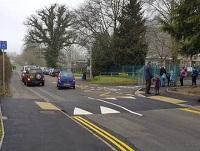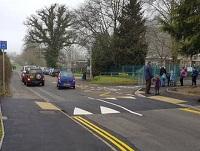 A project to improve active travel facilities in a mid Powys community have recently been completed, the county council has announced.
Powys County Council has improved paths in Presteigne as part of a Safe Routes in Communities project, which has been funded by the Welsh Government.
The project aims is to improve active travel facilities in the town so that more residents are encouraged to travel short journeys by walking or cycling rather than by vehicle.
The improvements are proving to be a great success, with a noticeable increase in the number of residents and pupils making use of the new and improved paths.
Cllr Phyl Davies, Cabinet Member for Highways, said: "The active travel scheme in Presteigne has been designed to encourage people to walk or cycle short journeys rather than drive. This will help improve the health and well-being of local people, reduce congestion and improve the environment.
"We want to recognise the efforts and co-operation of parents, primary school staff and residents of Slough Road for respecting the new parking restrictions that are in place. This has enabled the new road features, which have been designed to increase the safety of those walking and cycling on the new path to the primary school, to be effective.
"The new shared used paths have provided Presteigne with one of the leading active travel facilities in Wales and we hope residents will continue to embrace this new infrastructure and choose to make short journeys within the town by walking or cycling."