Useful Information
Do I Qualify?
If you're eligible for community care, or the parent of any child who is eligible for community care, you may be eligible for Direct Payments. Ask your Care Manager for more information.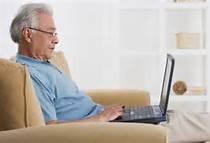 How much will the payments be?
This depends on what support you need. When your needs have been assessed, we'll know what level of support you need. The amount of money you'll get will be agreed and be included in your personal plan of care
All direct payments are made net of any contribution from you as determined by the financial assessment/means test.
What can I spend the payments on?
You can buy services that meet the needs agreed in your Plan. This could include:
Domestic and personal care
Respite/breaks
Day care
You can use a carer from an agency, buy services direct from a provider or employ your own Personal Assistant(s).
You can't use the payments for:
Services, equipment or goods that are not in your Plan
Permanent or long-term residential care
What will I need to do?
Once you are receiving Direct Payments you will need to show Social Services that you are spending the money as agreed. They will look at your accounts regularly. If you are employing staff, you will need to follow employment law.
Where can I get help with Direct Payments?
Powys County Council have a specialist service to help you with the whole Direct Payments process. The Direct Payments Support Service will work with your Care Manager to make sure that you get help with your Direct Payments whenever you need it.
Contacts
Email: assist@powys.gov.uk
Phone: 0345 602 7050
Address: Powys County Hall, Spa Road East, Llandrindod Wells, Powys, LD1 5LG
---