Early Years 'Story time' at Llandrindod Library!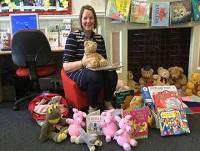 30th April 2018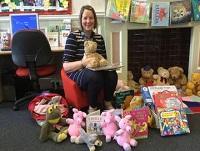 Parents of pre-school and nursery children are invited to head to Llandrindod Library for some fun and free 'Storytime' sessions that run each Wednesday afternoon from 2pm - 3pm during term times. It involves storytelling, singalongs, jigsaw and small activities for the children.
Portfolio holder for Libraries, Councillor Rachel Powell said: "The children's library in Llandrindod is a perfect venue for a fun event such as this. It provides a positive and safe environment with stimulating books and toys and a relaxed space for children to explore the world of stories."
Parents or guardians with small children, pre-school carers and nursery providers are all welcome to come along to the library - situated in the Gwalia and yards away from the beautiful Rock park and local child friendly cafes.
More information can be found at www.powys.gov.uk/libraries and go to 'find my library'.