Views Sought on Local Development Plan Process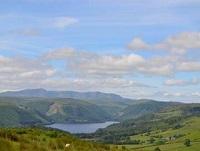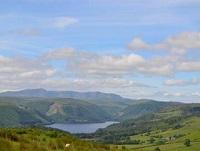 Residents, land owners, agents and anyone else who wishes to give their view on the local authority's process in producing the now adopted Local Development Plan for the county are being invited to have their say.
The plan, which was officially adopted at full council earlier this month, (17 April) sets out the Council's blueprint for the development and use of land in the county until 2026 with the exception of the Brecon Beacons National Park which has its own plan.
A survey which closes at midnight on Sunday 17 June seeks people's views on the clarity and usefulness of information provided at each of the stages during the process, the ease by which information could be found and how up to date it was. Views are also sought on the consultation process, satisfaction levels with the web content and contact and feedback given by officers involved in the production of the plan.
People can complete the survey online at www.powys.gov.uk/haveyoursay or request and return a paper copy via their local library.
Cllr Martin Weale, Portfolio Holder for Regeneration and Planning, said: "The Local Development Plan sets out a clear strategy for meeting the future needs of the county's communities over the next decade. It has taken a lot of time and hard work to produce such a comprehensive and focused plan and we have had numerous letters, emails and conversations with people, community groups, land owners and businesses during this process.
"These have helped us shape our future landscape and now the plan is in place I feel it's important that we take stock, reflect upon and learn any valuable lessons from this feedback survey."