Investment plans nearing completion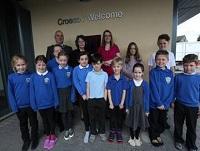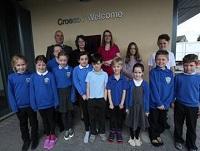 £23m investment plans in primary education in Powys will reach an important milestone this spring with the official opening of four new schools.
Four out of five new primary schools being built in the Gwernyfed catchment area will be officially opened by Powys County Council Leader, Councillor Rosemarie Harris and Welsh Cabinet Secretary for Education, Kirsty Williams AM.
The five new schools, Archdeacon Griffiths Church in Wales School, Llyswen, Ysgol y Mynydd Du, Talgarth, Llangorse Church in Wales Primary School and Hay-on-Wye Primary School and Clyro Church in Wales School, are all jointly funded by the county council and the Welsh Government's 21st Century School programme.
Pupils moved into the first four schools earlier this years with pupils from Clyro primary school due to move from their current temporary accommodation to their new school in May.
Official opening events will be held for Hay-on-Wye and Archdeacon Griffiths, Llyswen today (Monday April 30), with ceremonies for Ysgol Fynydd Du, Talgarth and Llangorse on Friday May 11. Clyro School is expected to be officially opened in September.
Cabinet member for Schools, Councillor Myfanwy Alexander said; "The opening of these fantastic new schools usher in a new era of educational opportunity for the learners of this area. I would like to take this opportunity to thank all the school communities for their enthusiasm and patience and to the team at Powys who have delivered the schemes within budget and on time.
"Our partnership with Welsh government, local communities and contractors has delivered outstanding results."
All five schools have been designed to the same standard, but maintain individual identity through colour schemes and furniture. They share a common 'central street' design with flexible space that can be used in different ways, including informal learning areas, a library or small group areas, classrooms are run off the central area.
Work on the project, which saw the number of primary schools in the catchment area reduce from 10 to five, was carried out by Wilmott Dixon.