Adult Services report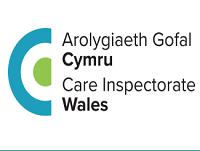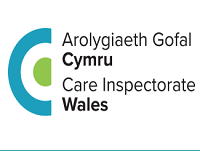 An Adult Services inspection report from Care Inspectorate Wales will help drive a three-year improvement programme in Powys.
Findings from the report published today (May 1), which have been fully accepted by Powys County Council, will form a key part of the council's 2017-2020 adult services improvement programme.
The programme has already been boosted by increased investment of £6.5m over the next 12 months. Inspectors provided positive feedback about a number of areas, including urgent safeguarding work and staff morale, but they also described significant concerns about the need for prompt responses to people in need of help to keep them safe and improve their quality of life.
Recommendations in the report to improve adult services will be implemented as soon as possible, with the new Acting Chief Executive and the new Director of Social Services playing key roles in the improvement programme, alongside key partners.
Council Leader, Councillor Rosemarie Harris said; "We have had in place for some time a comprehensive improvement plan for adult services and provided significant resources to help make the necessary changes. This has been acknowledged by the inspectors.
"We recognise that there are improvements to be made and we are confident the work is well under way. We have just put in place an Improvement and Assurance Board, with increased support from Welsh Government and the Welsh Local Government Association. This will perform an independent role, monitoring our progress in delivering reform and also providing new ideas about how to sustain the positive changes being made."
Cabinet Member for Adult Services, Councillor Stephen Hayes said; "The report is fully accepted and its recommendations are fair. The inspectors have provided valuable feedback about the areas where improvement is needed, which will be used to support our plans for strengthening services.
"We will ensure the whole council is focussed addressing urgently those areas where significant concerns have been raised. Progress is being made and will continue at pace."
The report follows a comprehensive and detailed inspection of front line services and safeguarding in January. The inspection also evaluated the quality of leadership, management and governance arrangements at the council. The report acknowledges that staff are enthusiastic, committed and enjoy working for Powys.
Fully supported by the Cabinet, Management Team and Corporate Support Services, the improvement plan was prepared in advance of the inspection report. It identified the financial investment needed to strengthen reform of services and the council is committed to investing up to £6.5 million over the next 12 months.
The investment will increase the numbers of frontline care staff and provide Powys People Direct - the single point of access to services - with more resources.