Biker Down workshop available for motorcyclists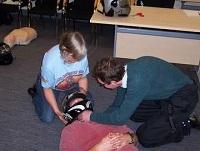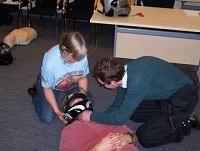 Motorcyclists in Powys have the opportunity to become safer riders thanks to a road safety course that is now available.
Thanks to Welsh Government funding, Biker Down is provided and delivered by Powys County Council's Road Safety Unit in partnership with Mid and West Wales Fire and Rescue Service.
The three hour course covers such topics as collision scene management, emergency first aid and helmet removal and the science of being seen.
The courses, which will takes place on Saturdays, will be held in Newtown on May 19, July 21 and September 22 and in Llandrindod Wells on June 16, August 11 and October 20.
The council's Road Safety Unit will also be able to take the Biker Down course to existing motorcycle clubs.
The unit is also making the 'Crash Card' scheme available to any motorcyclist who uses the county's roads. The card contains the personal details of the motorcyclist and sits in the lining of their helmet and can be used by the emergency services should they ever be involved in a collision.
Cllr Phyl Davies, Cabinet Member for Highways, said: "Ensuring that our roads are safe is hugely important for our county. I would urge motorcyclists across Powys to take advantage of these fantastic schemes.
"These courses are so important because they provide vital skills that could ultimately help save lives."
For information on any of these schemes or indeed to book a place, please contact the Road Safety Unit on 01597 826979 or email road.safety@powys.gov.uk