Drop-in event to discuss business park development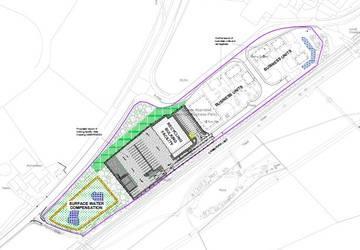 11th May 2018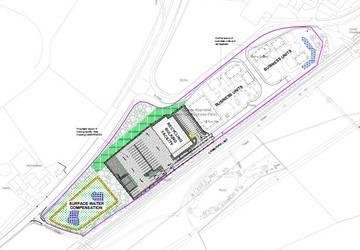 Residents in Abermule and the surrounding area have the opportunity to discuss plans put forward by Powys County Council to develop a vacant business park.
The council has arranged a drop-in event next week at Abermule Community Centre for people to ask questions about plans to develop Abermule Business Park to provide business units and a recycling bulking facility. The drop-in event will be held in the community centre's canteen between 11am-7pm on Thursday, May 17.
The council is proposing to develop the business park and construct six business units as well as a recycling bulking facility after purchasing the 1.7 hectare site from the Welsh Government last year.
The plans are subject to a pre-planning consultation period, which started last week (Wednesday, May 2). The consultation period ends on Wednesday, May 30.
The council intends to develop the park in a number of phases and intends to provide six business units for local businesses to establish and expand. If granted planning permission, it is envisaged that construction of the first business unit will start in spring 2019 with the remaining business units being constructed as tenants come forward.
Part of the business park will be developed for a recycling bulking facility for the materials collected from households. Recyclables will be bulked up at the site before being transported to re-processors.
Cllr Phyl Davies, Cabinet Member for Highways, Recycling and Assets, said: "These are important plans for the council so the drop-in event gives local residents the opportunity to find out more. I would urge local residents to attend this drop-in session to find out our plans for Abermule Business Park.
"Abermule Business Park is in the ideal location to develop a greater supply of business units and a recycling bulking facility which will serve the north of the county."
The pre-planning consultation will close on Wednesday 30th May 2018. The pre-planning consultation document will be available to view at Abermule Community Centre during their opening hours for the duration of the consultation.
To view the pre-planning documents online visit www.asbriplanning.co.uk/statutory-pre-application-consultation/ which also gives details on how you can make representations on the proposed plans.