Powys prepares to welcome the Urdd Eisteddfod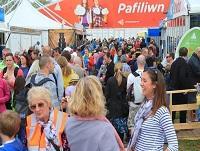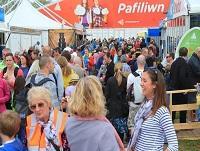 One of Europe's largest touring youth festivals is making its way to Powys.
The National Urdd Eisteddfod is taking place during Whitson week (28 May - 2 June) on the Royal Welsh showground.
The Eisteddfod brings 90,000 visitors and 15,000 competitors to its host county each year, and with that comes wide economic benefits.
This will be the first time that the Urdd Eisteddfod has visited the area since the Llanelwedd Eisteddfod in 1978, and the event has grown significantly since then.
As host county, Powys County Council will have a large presence on the maes with a variety of activities and attractions on offer for visitors throughout the week.
Cllr Myfanwy Alexander, Cabinet Member for Education, said: "It is no exaggeration to say that the whole area is swept up in Urdd fever. Volunteers have raised not just funds for, but also knowledge of the Urdd Eisteddfod.
"There has been a great increase in the number of competitors, especially from the Brecon and Radnor area and Powys' young people have had great success in the Arts and Crafts competitions, results of which have been published.
"The Eisteddfod is a wonderful showcase for all our talented youngsters, whether or not they are fluent in Welsh, including those in our Special Schools.
"It is a great opportunity also to welcome visitors from all over Wales and beyond: we are confident that when people see all that Powys has to offer, people will come to the Eisteddfod for a few days and soon return to explore further."
Aled Siôn, Director of the Urdd Eisteddfod said, "We are so excited to be returning to this beautiful part of Wales for the first time in 40 years.
"As well as raising awareness of the Welsh language, research shows that a visit to an area by the Eisteddfod contributes up to £6 million to the local economy, and 78% of visitors spend money with local businesses."
The Urdd Eisteddfod takes place from 28 May - 2 June on the Royal Welsh Showground. Powys County Council's stand will be located near the main entrance on Avenue E.
Follow @powyscc / @cspowys on Twitter for our updates during the event.