Foster Carers' Charter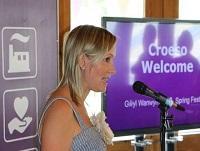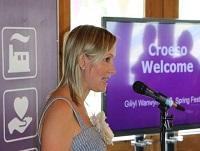 Powys County Council has confirmed its commitment to a national Foster Carers' Charter.
The commitment, which comes during Foster Care Fortnight 2018, was publicly announced at an event at the RWAS Spring Festival.
The Charter is an important way forward for fostering services in Wales as it is a promise for service delivery that is owned by the council, the fostering service, and foster carers themselves.
It supports the corporate parent responsibilities of local authorities and sets out a framework of rights and expectations for foster carers. It sets out mutual roles and responsibilities and covers issues such as supervision, involvement in planning and decision making, information and payments.
Councillor Rachel Powell, Powys County Council's Cabinet Member for Children's Services, said: "We know that good foster care makes a real difference to children and young people's lives. We are delighted to confirm our commitment to this charter which is an important document to support the improvement of the lives of children in care."
As part of Foster Care Fortnight, Powys County Council took a roadshow around the county to recruit new foster carers including activities at the RWAS Spring Festival. If you would like more information about fostering in Powys email fostering@powys.gov.uk, follow us on Facebook @PowysFosteringService or call 01874 614035 for an informal conversation.