Council asking for views on revisions to school and college transport policy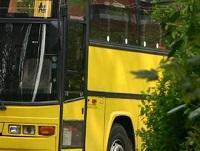 21st May 2018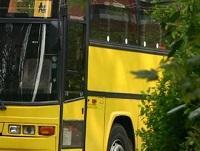 Learners, their families, schools and the wider public are being asked for their views on Powys County Councils revised School/College Transport Policy.
The revised policy has been drawn up to provide parents and carers with clarity regarding qualifying criteria, school catchment areas in relation to the provision of transport.
It takes into consideration language and faith requirements and any Additional Learning Needs that the learner may have. Should the Cabinet approve the policy after consultation, the revised policy would come into effect in September 2019.
The revised policy can be viewed via www.powys.gov.uk/haveyoursay along with a link to a survey. Drop in sessions are also to be held in June and dates for these will be announced soon.
The council, as part of the consultation, is also seeking views on the possibility of a charge being introduced for learners who are over compulsory school age who travel on school and college transport arranged by the Council.
Cllr Myfanwy Alexander is Cabinet Member with responsibility for Schools and she commented:
"For a rural area such a Powys, it is very important that we have sustainable and fair rules regarding school transport. Please take some time to take a look at our policy: we welcome your feedback in the process of creating rules which work for our communities and schools."
Paper copies of the revised policy will also be available from council libraries in the county from May 25th, along with questionnaires. Additionally, if people wish to respond via email or by letter, they should email education@powys.gov.uk or write to the School/College Transport Policy Consultation, Schools Service, Powys County Council, County Hall, Llandrindod Wells, Powys, LD1 5LG.
The closing date for all responses is 8th July 2018.