Trading Standards secure £1.6m proceeds of crime order against teeth whitening traders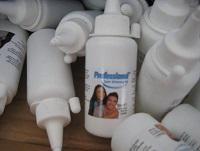 29th May 2018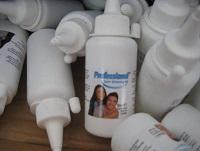 Three members of a Cheshire-based family, who were prosecuted for selling unsafe teeth whitening products after a three-year nationwide investigation by Powys County Council, have been ordered to pay back £1.6m that they made from their criminality of face prison.
John Barry Hargreaves, his wife Jean and son Matthew Hargreaves, from Knutsford in Cheshire, were prosecuted in September 2016 for running a fraudulent business.
Now the council's Trading Standards Service has secured a proceeds of crime order against the Hargreaves at a hearing at Caernarvon Crown Court yesterday (Thursday, May 24). The family have been ordered to pay £1.6m from their assets or face the threat of prison.
The council led a financial investigation into the criminal benefit that the Hargreaves family had made from their illegal teeth whitening activity. They had already restrained property totalling over £2m and resulting in the proceeds of crime action.
During the proceeds of crime hearing at Caernarvon Crown Court, the court heard that the trio had made £2.5m from their criminality.
His Honour Judge Harris-Jenkins ordered Matthew Hargreaves to pay back £1,096,500 within three months. If he fails to pay he will have to serve a seven-year prison term.
Jean Hargreaves was ordered to pay £519,940 back and John Hargreaves must pay back £995. The pair have to pay these amounts with three months or serve a five-year jail term and a three-month jail term respectively.
The Judge also imposed a compliance order compelling Matthew Hargreaves to make regular updates to the council's Legal Service as to the progression of the properties being sold.
Judge Harris-Jenkins commended Powys County Council's Trading Standards for this investigation in protecting consumers from unsafe and mis-described goods. He wished to provide a commendation to the senior investigating officer Nikki Davies Wheeler and to all trading standards staff involved.
Cllr James Evans, Cabinet Member for Trading Standards, said: "We take our responsibilities to protect consumers seriously and we were protecting the public from unsafe goods which is important."
Clive Jones, the council's Professional Lead for Trading Standards said: "This is a huge deterrent to criminals to stop them committing serious offences - if you do continue - we will take all your assets."