Study to start on potential site for replacement cemetery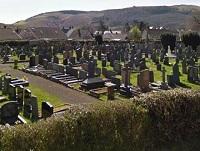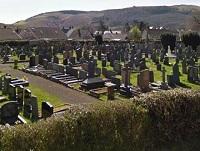 Powys County Council is to conduct a study on the feasibility of developing a potential site for a replacement cemetery on land situated at the back of Machynlleth's Plas.
Machynlleth Cemetery, which is run by the county council, has less than two years capacity before it is closed to new burial plots. Residents were asked last year to give their views on how and what the council should do to address the diminishing capacity.
Cllr James Evans, Cabinet Member for Cemeteries, said: "The current Victorian cemetery in Machynlleth is nearly at full capacity.
"We asked for the views of local residents, who were clear that they want a cemetery in the town and not elsewhere. Residents also liked the idea of land at the back of the Plas being developed as a new cemetery.
"We have taken into account these views and we will start a feasibility study looking at this land. However, there are still a number of stages to go through so nothing is guaranteed at the moment."