Weather warning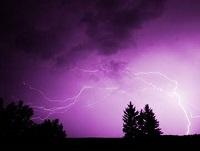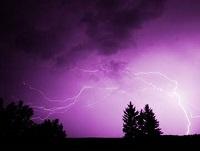 Weather warning
Please be aware that the Met Office has issued an Amber Warning for heavy rain for much of south and mid Wales including much of Powys between 16.00 today (Thursday) and 06.00 tomorrow. There is also a Yellow warning in place for all of Wales during the same period.
The Met Office is warning that afternoon thunderstorms are expected to become slow-moving and merge together to produce some larger and more persistent areas of thunderstorms. This will lead to torrential rain with 30-40 mm of rain possible in an hour and a good chance of as much as 60-80 mm rain in 2-3 hours in some places. As well as this, frequent lightning and large hail are possible.
Severe thunderstorms likely to produce torrential downpours, flooding in some places and frequent lightning.
• Flooding of homes and businesses is likely and could happen quickly, with damage to some buildings from floodwater, lightning strikes, hail or strong winds.
• Where flooding or lightning strikes occur, delays and some cancellations to train, bus and air services are likely.
• Spray and sudden flooding probably leading to difficult driving conditions and some road closures and some communities likely to become cut off if roads flood.
• Power cuts likely to occur and other services to some homes and businesses could be lost.
Valid from 16:00 on Thursday, 31 May 2018 until 06:00 on Friday, 1 June 2018
Issued by the Met Office at 10:47 on Thursday, 31 May 2018
For more details please go to www.metoffice.gov.uk/public/weather/warnings