Bursaries available to young people interested in learning digital skills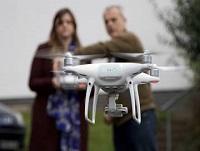 12th June 2018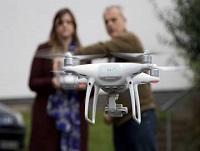 Bursaries to cover transport and other costs are available to 16-25 year olds who would like to become involved in the Powys County Council funded 'Illumine' digital arts training project.
Up to £500 bursaries are available to young people who are interested in learning new digital skills and creating digital imagery as part of the project, managed by Peak (formerly Arts Alive Wales), Crickhowell.
If chosen, the young people or 'Image Makers' will work alongside artists and industry professionals to create new and original digital content responding to this area and see their work included on a range of platforms (web/social) and used within the new y Gaer building in Brecon.
Weekly evening sessions are to be held in Brecon during term-time, with a range of trips and mini-residencies taking place in the Summer holiday across the county.
Rachel Dunlop, Peak's Participation Manager talks about the programme: "Illumine runs throughout 2018 and into 2019. Over Summer 2018 we'll be introducing the Image Makers to some of the leading artists working with digital technologies in Wales. There will be mini-residencies including helping create work for Greenman festival in our horsebox studio as well as trips to visit digital studios/labs in Bristol, Cardiff etc. The bursary opportunity allows young people to attend the programme without the worry of covering their costs for food, travel and materials"
Councillor Rachel Powell is the council's Cabinet Member for Young People and Culture. She commented:
"Illumine is a unique opportunity for young people to gain an insight into the creative sector. And have hands-on experience to add to their CVs, enhance A-Level, college and university applications as well as hopefully have a lot of fun in doing so."
"This is a year-long project which will involve reimagining the Brecon Beacons region and wider area, using a range of digital media such as filmmaking, photography, animation, installation and light. The Illumine project will be looking at the landscape, history, culture, language, events and the people of the area," she said.
This project is for 16-25 year olds living, being educated or working in Powys. Sessions are FREE To find out more about the project, contact Peak www.peak.cymru, emailing info@peak.cymru or by calling Rachel or Seren on 01873 811579. Weekly sessions will take place at The Muse, Brecon from 4-6.30pm.