Powys CSP holds extraordinary meeting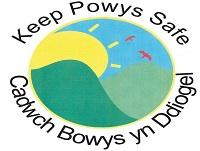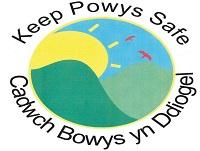 On Friday 15th June, statutory and voluntary members of the Powys Community Safety Partnership (CSP) called an 'extraordinary' meeting, Chaired by Chief Inspector Rhiannon Ivens, to consider the incident two days prior that occurred in Builth Wells High School.
The meeting of partners helped to ensure each organisation was up to date with developments, provided an opportunity to establish joint methods to continue to reassure the community, staff and pupils, identify any learning as a partnership and to work with the community to minimise disruption.
This is the first time the CSP has called for an extraordinary meeting, since partners agreed to voluntarily extend the partnerships Terms of Reference last year to enable it to do this after any serious, critical or major incident.
The new CSP response in the event of a serious, critical or major incident seeks to supplement existing arrangements, plans and command structures and enables any partner member of the CSP to call an 'extraordinary' meeting for the sole purpose of supporting the partnership response. The decision to implement a partnership response on behalf of the CSP will be determined by whether meaningful and beneficial contributions can be achieved through the CSP as a partnership. This may include a response from all statutory and voluntary members of the CSP, or may be confined to two or more partner members depending on the nature of the incident and the benefits sought.
Rhiannon Ivens, Strategic Partnerships Chief Inspector and Powys CSP Chair said: "This is a significant step forward for us as a partnership and our first occasion to implement this aspect of our work has already revealed the many benefits of doing so, with local partners brought quickly up to speed and able to share their experiences and those of our communities.
"For a significant period now there have been very clear operational protocols in place for the management of critical and major incidents and now I believe we can bring even more in partnership with others to support affected communities. We were able to identify a number of additional actions, bringing partners together to coordinate and share resources and continue to reassure residents, workers and visitors in Powys in a meaningful way.
"The benefits of future meetings may include additional engagement and reassurance, specialist knowledge or materials, shared resources, financial support, community restorations, business continuity and assessing whether there remains any tension in the community that we may need to remedy swiftly. Away from the immediate command and control environment, this work will enhance collaboration and innovation to do the very best we can for people in Powys."
Builth Wells High School re-opened on Monday and is continuing to work with those affected by the incident in partnership with other agencies, including the appointed police schools officer. A letter from police has been widely shared, thanking the school, parents and teachers and the community for their support during the initial disruption. The police are treating this as an isolated incident and it is not believed to be terrorist related.