Market trader prosecuted for food hygiene offences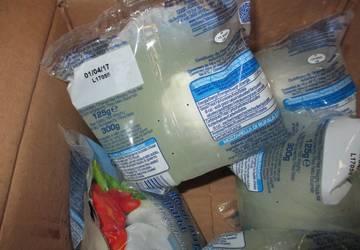 22nd June 2018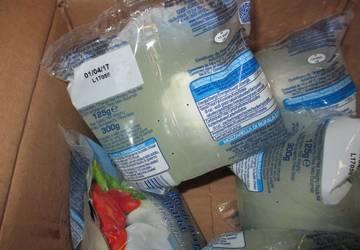 A series of food hygiene offences has cost a market trader over £8,000 after they were prosecuted by Powys County Council.
Marley Cwmgors Food Limited, who have also traded as Roberts Foods at both Newtown and Machynlleth outdoor markets, appeared at Llandrindod Wells Magistrates Court on Wednesday, June 20 2018 in a prosecution led by the council's Environmental Health team.
Appearing before magistrates, company director Mr Robert Hodges pleaded guilty to five food hygiene offences, which included:
- Selling food with expired use-by dates
- Placing food on the market that is unfit
- Failing to protect food from contamination likely to render the food unfit
- The provision of false information to an inspecting officer
- Failure to be able to identify any person from whom they have been supplied with food.
The court heard how an environmental health officer from the council visited the market stall in Newtown in August 2017 to take a routine food sample. During the visit, the officer found that the food business operator was displaying 24 large pork pies that had expired use-by dates. The pies were dated 'Use-by 27 July' although many had had the dates removed or obscured.
In addition, the inspecting officer found large quantities of cheese that were significantly past their use-by date being stored in an unrefrigerated van. Some of the cheeses had use-by dates as old as May and April 2017.
Mouldy foods were found being stored at the premises with other foods considered to be fit for human consumption, no measures had been taken to protect foods from contamination.
Throughout the course of the visit and during the subsequent investigation, the food business operator provided information that was found to be false or misleading. Mr Hodges provided false or misleading information about:
suppliers,
the shelf-lives of the products being sold,
the whereabouts of the delivery vehicles and
his intentions in relation to the unfit food.
The court also heard that Mr Hodges was unable to provide information about the suppliers of the products that were found being sold, or made available for sale past their use-by date. The officers found that there were no systems in place to ensure the traceability of foods.
As a result of the officers visit, all the foods that were found being stored past their use-by date or were unfit or being stored unrefrigerated were surrendered and disposed of.
Magistrates fined Marley Cwmgors Food Limited £6,000 for the five offences, ordered to pay £2,508.76 costs and a mandatory surcharge of £170.
Cllr James Evans, Powys County Councils Cabinet Member for Environmental Health said:
"All food businesses irrespective of their type or size have a statutory responsibility to ensure that their premises and the food they sell comply with food safety regulations and do not put the health of the public at risk.
"The operators of Marley Cwmgors Food Limited fell far short of the standards expected of them, to the point where they deliberately tried to obstruct and deceive officers.
"The sale of unfit food or food with expired use-by dates can have serious health consequences and officers had to take the steps they did to ensure that the public health risk was limited.
"All food business operators within the county should take note of the penalties they will face if they try and obstruct inspecting officers and deceive members of the public. Endangering public health for financial gain is wholly unacceptable and will not be tolerated by this authority."