Prospect of Major Railway Test Track Investment in Our Valleys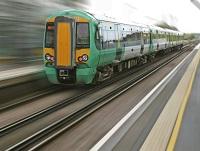 25th June 2018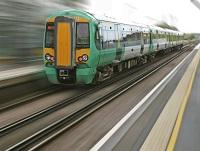 Responding to today's announcement by Ken Skates, Cabinet Secretary for the Economy and Transport, council leaders in Powys and Neath Port Talbot have warmly offered strong support for the proposal.
Councillor Rob Jones, Leader of Neath Port Talbot County Borough Council said: "This project demonstrates that we are determined to meet the challenge of regenerating and bringing new jobs to our communities in the Heads of the Valleys area.
"There is further work to do; but this project is a clear statement of intent to deliver real change for the Valleys, creating good-quality jobs, closer to people's homes and building upon the work that has been led by Alun Davies and the Welsh Government's Valleys Taskforce as well as this Council's own team.
"The local authorities now looks forward to working closely with the Welsh Government and the sector to deliver this exciting investment."
Councillor Rosemarie Harris, Leader of Powys County Council said:
"The project shows that rural Wales has strong role to play in driving the Welsh economy forward. It demonstrates that we are serious about turning the legacy of open cast mining sites into positive change for our communities which improves opportunities for employment and improving people's skills."